Skip to Content
Dental Implants
If injuries or extractions leave you with missing teeth, we can permanently replace them with implants that will look and feel like your own.
Implants are anchored to your jawbone by a root that is compatible with human biology. Dental implants offer incredible comfort and freedom, and if you need to replace more than one tooth, they eliminate the discomfort of removable dentures or partials. You will never need to deal with adhesives, and eating and speaking will feel wonderfully easy again.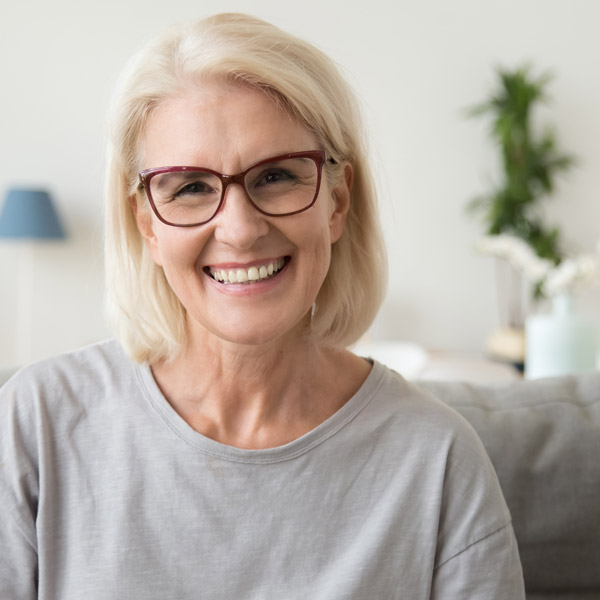 A Healthier Choice
Implants may improve your oral health in several ways: They do not require reducing other teeth; they may prevent the tilting and shifting of surrounding teeth; and they may even hold a denture, if necessary.
Implant Options
We can replace anything from one tooth to a whole mouthful of teeth with implants. Because the implant post takes the place of the natural root, even integrating with the bone, every implant we place is stable, secure, and beautiful.
Some patients are good candidates for mini dental implants, which are minimally invasive and require no stitches. The procedure takes about an hour, and you are able to use your new teeth or dentures to eat a light meal an hour after you leave our office. We will also work to provide the best fitting implant-retained dentures and to place and restore implants you may be experiencing problems with. Implants are usually a durable, long-term solution; with proper care, they will serve you for years to come.
When you need a complete smile again, give us a call and schedule an appointment. Please contact our office in Bloomingdale, IL.