Skip to Content
Welcome to Comprehensive Dentistry
We'd Love to Be Your Smile's New Home!
Everyone deserves to feel comfortable and at ease – especially when it comes to dental care! That's why we take the time to get to know you as a whole person and treat you like part of the family. Our patients love it and keep coming back for more smiles. In fact, the team at Comprehensive Dentistry have patients they've seen for over thirty years who now trust their children in our care!
Our doctors are not only incredibly gentle and understanding, they have world-class training as well and consult with each other to provide the ultimate in coordinated care. It means we rarely have to refer out! If this sounds like the dentistry you have been looking for, call us today. We are waiting to see you smile!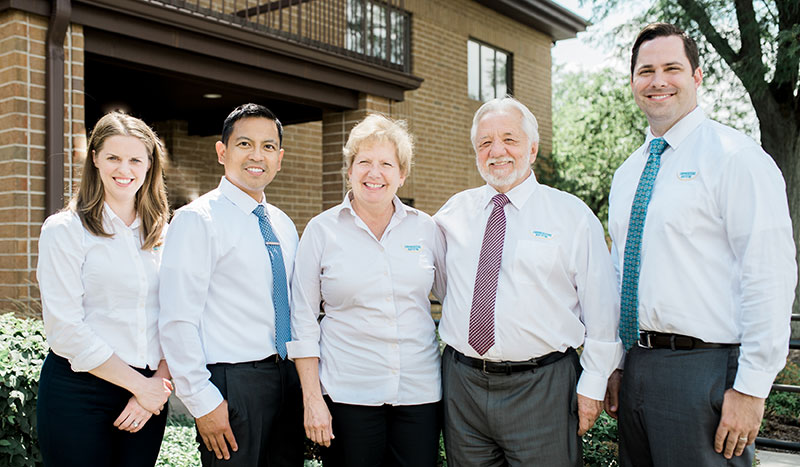 Convenience
Life is busy. We understand and have tailored our hours to better fit your family's active schedule. Our extended hours make getting the dental care you need easy and convenient, and our location in Bloomingdale makes visiting us a snap. It's just part of our promise to put your needs first!
Comfort
A serene, nurturing environment. Extra touches like warm blankets, hot towels, and fresh coffee to leave you feeling soothed, refreshed, and renewed. Experienced doctors who listen and treat you like a real person. These are just a few of the extras you will discover at Comprehensive Dentistry. But we really don't consider them luxuries. We think this is the way dentistry should always be. You deserve it!
We never rush you in and out of the door. Instead, we always take plenty of time to listen, discuss, explain, and pamper.
Affordability
Excellence is within reach! We not only take your insurance, we also work hard to maximize your insurance benefits.
Health
Our wide range of preventive, restorative, and cosmetic services for the whole family makes the health of your smile, and the health of your body a priority. We think being naturally healthy is best, don't you?