Skip to Content
Gum Recession
Gum recession can result from bacterial diseases, aggressive brushing, use of tobacco products, hormonal changes, or genetic factors. Whatever the cause, receding gums will make your teeth more sensitive and more prone to disease-causing bacteria, as well as give your gums an uneven appearance. If left untreated, receding gums can allow the supporting tissue and bone structure to become severely damaged, and may even lead to tooth loss.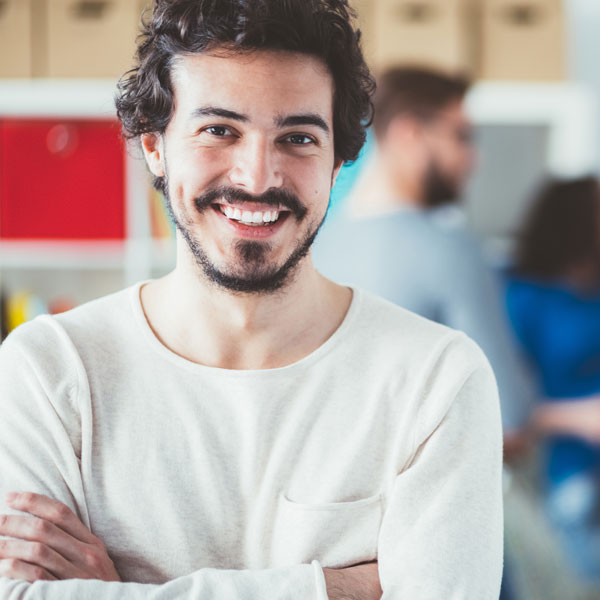 A Revolutionary Response to Receding Gums
In the early stages, gum recession may be treated by deep cleaning and antibiotics. If the condition has progressed, surgery and gum grafting will often be the answer.
Dr. Claudio Levato performs a revolutionary gum recession treatment at Comprehensive Dentistry, known as the Pinhole Surgical Technique (PST®). This is a minimally invasive technique, so you will experience less pain and heal faster. Yet the results are as reliable as gum grafting.
The Pinhole Surgical Technique
The Pinhole Surgical Technique process and tools were developed by Dr. John Chao. Dr. Levato trained directly with Dr. Chao, to learn this remarkable procedure with precision and accuracy.
The procedure is scalpel- and stitches-free. It uses a small hole made by a needle to gently insert specially designed instruments and loosen the gum tissue so that it can be glided over the receded area of the tooth. Long-lasting and natural-looking results can be obtained without having to take donor tissue from your palate. Patients are highly impressed with the recovery time and the results of the procedure.
When you need a complete smile again, give us a call and schedule an appointment. Please contact our office in Bloomingdale, IL.